Retro Swimwear Abounds in 2008
The Fashion Industry got it right this year. Lot's of swimwear with coverage and retro appeal. I pretty much went crazy looking at Macy's site... Lots of great styles that were affordable to choose from ... here are a few of the great ones! (In my book)...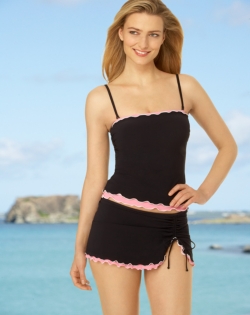 Profile by Gottex
A feminine bandini swimsuit top with ruffle trim, by Gottex.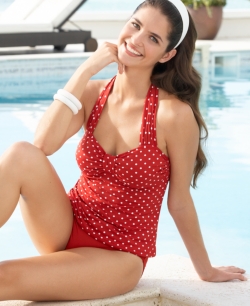 Ann Cole Classic Dot Tankini
Right on the dot for charm and femininity. This retro-inspired halter tankini features a fun dot print print, gathered straps and a solid hipster bottom.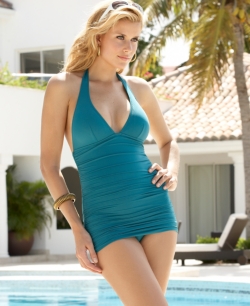 DKNY Draped Swim Dress Think of Sophia Loren stretched out on a lounge chair by the pool . . . A beautiful suit reflective of Hollywood Glamour in the 50's. A chic approach to a little more coverage: the swimdress by DKNY.