I have a soft spot for
Capri Pants
(
"capris"
) are a style of
pants
usually worn in warm weather. The are also known as long shorts in some areas of the world. They are designed to end mid-
calf
or just below the calf. They are perfect for people who don't quite want to wear shorts and don't quite want to wear long pants. If you have ugly knees .... problem solved. They are trendy, fashionable and oh so retro!
Capri pants were first designed by European fashion designer, Sonja de Lennart, in 1948 and they became popular in the United States during the 1960s, largely due to the influence of
the popular television series The Dick Van Dyke Show. The character of Laura Petrie, the young housewife played by Mary Tyler Moore, caused a fashion sensation – and some mild
controversy – by wearing snug-fitting capri pants during the show's run.
The pants' name originated from the Italian isle of Capri, where they were first made popular in the late 1950s and early 1960s.
Oh ... and who can forget Elvis singing "Do the Clam"to Shelly Fabres (who was wearing a cute pair or Capris) in "Girl Happy." I think of that scene whenever I hear the word capris.
"Amanda" Capris

These five-pocket basics, with fly front and belt loops, have the same comfortable, figure-hugging fit as the original. : Misses 19" Inseam,Gloria Vanderbilt.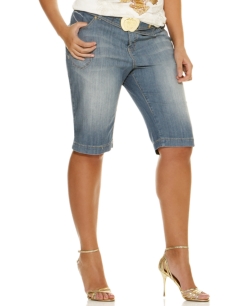 Apple Bottoms Plus Size Denim Bermuda Shorts, Emerson Wash

Apple Bottoms Plus Size Denim Bermuda Shorts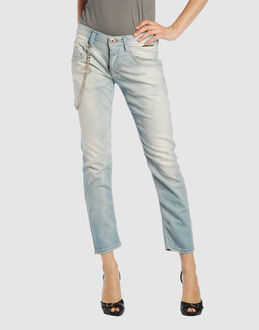 BANDITS DU MONDE - Women - DENIM - Denim capris on YOOX.COM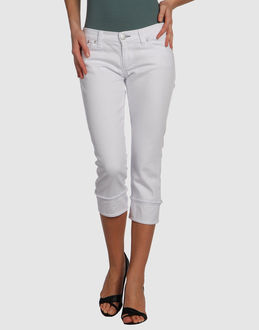 DVB - Women - DENIM - Denim capris on YOOX.COM