Picnic Ready ....
I love this dress. Simple. Noticeable. So much so, I've put together a little ensemble that works ... as long as your version of a picnic and my version of a picnic are the same. My version ... you're not going for heavens sake to play volleyball!!!! You are going to have a relaxing day and look good. So here goes...
This plaid dress can be worn all Summer long! Full skirt and fitted bodice halter top, it's cute and affordable at $39.00. Available at Get Go Retro!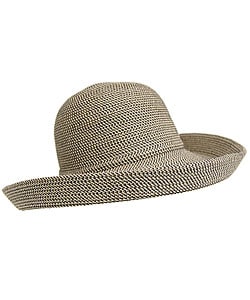 To add to the ensemble (for the total look) a girls gotta have a straw hat, at least for your entrance. you can always take it off:
This Adi Designs Women's Tweed Kettle Hat
makes the grade. You can shield yourself from the sun in style with this fashionable hat by Adi Designs With a tweed kettle design, this is the ideal accessory to add to your hat collection Women's hat features an attractive stiff wide brim Decorative tie in front.
You could always dress it up with a colored ribbon or feathers or flowers if you want. (Even a cute hat pin would look great.)
A girl's gotta have some some cutsey shoes. My first pick:


Bouquets Pearl Black
Life's a beach in these seashell adorned sandals from Bouquets. Synthetic leather upper. Bead, seashell, and pearl ornaments. Stacked mid heel. I like these because they are low and you can kick them off. Flip flops just ain't gonna do it.


and my personal favorite the esperadilles wedges! They never go out of style.
MIA Dasia Women's Wedge Sandals
Stylish and sassy slide sandals are a welcome addition to any woman's wardrobe Women's shoes feature an elegant eyelet ankle wrap Wedges boast a design made of rope 100-percent canvas upper
A perfect matching bag to the hat (a little pricey) is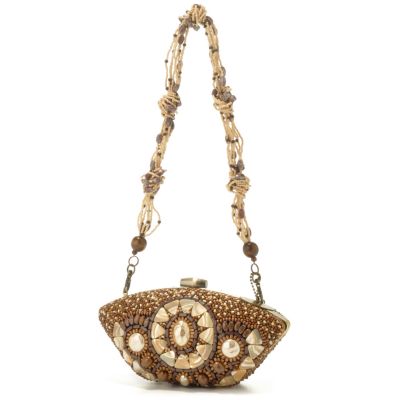 Mary Frances "Neptune's Palace" Embellished Handbag
A celebration of nature's delights! Handcrafted with a versatile earth-tone color motif, this hard shell bag features an artistic sculptured design. Beads and mother-of-pearl shell of various sizes cover the clamshell shape. To expand your wardrobe options, you can even remove the fully beaded handle and wear it as a necklace. (Very cool idea)
In regards to jewelry, simple is more. I love this plain but pretty 14K Gold 24" Gemstone Choice Beaded Necklace
.
It's only $55.00. It's a festive beaded strand of gemstones, perfect for any occasion. Crafted from 14K yellow gold, this necklace shines with round faceted cut 4mm gemstone beads in your choice of smokey quartz, white quartz, rose quartz, black onyx, green peridot, purple amethyst and red garnet. The necklace measures 24"L x 3/16"W x 3/16"H and has a lobster claw clasp.